A mobile wallet, in simple terms, is a virtual mobile-based wallet where one can store cash for making mobile, online or offline payments. There are various types of mobile wallets in India, such as open, semi-open, semi-closed and closed – depending on the type of usage and payments that can be made. Wallets are growing rapidly as they help in increasing the speed of transaction, especially for ecommerce companies and all ecommerce marketplaces have integrated with such mobile wallets too. With the launch of UPI it has become even more easier, as the the transfer happens directly from the bank account rather than from a wallet.
1. Google Pay (formerly known as Tez)
As its part of the Google ecosystem they have scaled up their user base really quickly, inspite of being a late entrant. With Google Pay you can send money to friends, pay bills and buy online, recharge your phone – all via UPI and directly from your bank account. Since Google Pay works with your existing bank account, which means your money is safe with your bank. There's no need to worry about reloading wallets and you don't need to do additional KYC – which is required for all the other apps. You can also earn scratch cards and other rewards, with the cashback directly being transferred into your bank account.
Number of installs: 100,000,000+ (100 Million or 10 crore) on Android Play Store
2. PayTM
PayTM is one of the largest mobile commerce platforms in India, offering its customers a digital wallet to store money and make quick payments.
Launched in 2010, PayTM works on a semi-closed model and has a mobile market, where a customer can load money and make payments to merchants who have operational tie-ups with the company. Apart from making e-commerce transactions, PayTM wallet can also be used to make bill payments, transfer money and avail services from merchants from travel, entertainment and retail industry.
Capitalizing on the scope and growth of India's education market segment, they recently partnered with premium educational institutions in India to introduce cashless payments for fees, bills and other expenses.
Number of installs: 100 Million (or 10 crores) on Android Play Store.
3. BHIM Axis Pay
BHIM Axis Pay is a UPI banking app that lets you transfer money instantly to anyone using just your smartphone. Make online recharges to your prepaid mobile and DTH set-top boxes directly from the app.
Number of installs: 1,000,000+ (1 Million or 0.1 crore) on Android Play Store
4. PhonePe (now part of Flipkart)
PhonePe started in 2015 and in just 4 years it has been able to cross the 100 million download mark. From UPI payments to recharges, money transfers to online bill payments, you can do it all on PhonePe. Its got a very good user interface and is one of the safest and fastest online payment experience in India.
Number of installs: 100,000,000+ (100 Million or 10 crore) on Android Play Store
5. Mobikwik
MobiKwik is an independent mobile payment network that supposedly connects 25 million users with 50,000 retailers and more. This mobile wallet lets its users add money using debit, credit card, net banking and even doorstep cash collection service, which can in turn be used to recharge, pay utility bills and shop at marketplaces. Owing to the growing need for convenience, MobiKwik has also recently tied up with large and small time grocery, restaurants and other offline merchants.
Another unique feature they have is their expense tracker which allows to set budget for your expenses across all payment instruments and it uses your SMS data to analyse and control spends.
Number of installs: 10,000,000+ (10 Million or 1 crore) on Android Play Store
6. Yono by SBI
This mobile wallet application was launched by State Bank of India to let users transfer money to other users and bank accounts, pay bills, recharge, book for movies, hotels, shopping as well as travel. This semi-closed prepaid wallet offers its services in 13 languages and is available for non-SBI customers as well. This app also allows its customers to set reminders for dues, money transfers and view the mini-statement for the transactions carried out.
Number of installs: 10,000,000+ (10 Million or 1 crore) on Android Play Store
7. Citi MasterPass
Citi Bank India and MasterCard recently launched 'Citi MasterPass', India's first global digital wallet for faster and secure online shopping.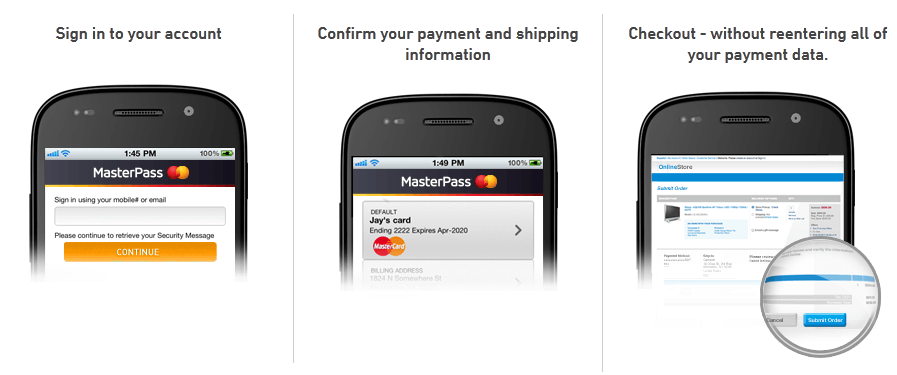 By using this, Citi Bank debit and credit card customers become the first in this country to be able to shop at more than 250,000 e-commerce merchants. It ensures faster checkout with a single click or touch and stores all your credit, debit, prepaid, loyalty cards and shipping details in one place.
8. ICICI Pockets
Pockets by ICICI is a digital bank that offers a mobile wallet for its customers. It provides the convenience of using any bank account in India to fund your mobile wallet and pay for transactions.
With Pockets, one can transfer money, recharge, book tickets, send gifts and split expenses with friends. This wallet uses a virtual VISA card that enables its users to transact on any website or mobile application in India and provides exclusive deals or packages from associated brands.
Number of installs: 5,000,000+ (5 Million or 0.5 crore) on Android Play Store
9. HDFC PayZapp
PayZapp is a complete payment solution giving you the power to pay in just One Click. PayZapp lets you recharge your mobile, DTH and data card, pay utility bills, compare and book flight tickets, bus and hotels, shop, buy movie tickets, music and groceries, avail great offers at SmartBuy, and send money to anyone in your phone book.
Number of installs: 10,000,000+ (10 Million or 1 crore) on Android Play Store
10. Amazon Pay
Amazon Pay is an online payments processing service that is owned by Amazon. Launched in 2007 globally and in India in 2017, Amazon Pay uses the consumer base of Amazon and focuses on giving users the option to pay with their Amazon accounts on external merchant websites, including apps like BigBazaar etc. You also get to Shop on Amazon using Amazon Pay. Amazon Pay has also tied up with fintech companies such as ZestMoney to enable no-cost EMI payment options on its platform. This makes it easy for consumers to purchase products on Amazon and pay for it through affordable monthly instalments.